Radiation Sources , Detection & Measurement
Advanced Modeling & Simulation
Materials in Extreme Environments
Materials in
Extreme
Environments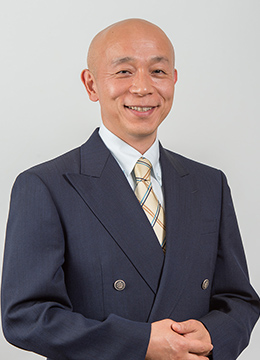 Hiroaki ABE
Professor
Nuclear Materials Engineering
As one of the expected solutions for the safe design and operation of nuclear power plants, the further improvements of nuclear materials and fuels are indispensable. We deal with research and development of materials for fusion reactors, advanced fission reactors (Generation IV), and current light water reactors (LWR). The main aspects are to reveal fundamental mechanism of the degradation process under extreme environments, such as irradiation, corrosion and hydrogenation, in Fe-based and Zr-based alloys. Developments of high-performance materials and testing methods are also of our interest. The following techniques are currently applied: microscopy like TEM, HVEM, TEM-accelerator, SEM/EBSD etc.; mechanical tests like advanced expansion-due-to-compression (A-EDC) test, tensile, creep and nano-hardness etc.; and computer simulations like FEM and MD.
Department/Institute/Research Center
Main post:Nuclear Professional School
Other posts:Department Nuclear Engineering and Management
Keywords
Fission, Fusion, Nuclear materials, Nuclear fuels, Extreme environment, Degradation mechanism, Radiation effects
Materials in
Extreme
Environments
Dongyue CHEN
Project Lecturer
Ageing Management and Performance of Nuclear Materials
Ageing degradation of nuclear materials is one of the key issues for the safe operation of nuclear power plants. As an important step to achieve reliable and proactive ageing management of nuclear materials, we combine both experimental and modeling measures to study their ageing mechanisms at multiple scales. Our interests focus on the key materials in reactors, for example core structural materials, reactor pressure vessel steels and fuel cladding materials. State-of-the-art techniques, such as in-situ TEM (Transmission Electron Microscopy) and APT (Atom Probe Tomography), are utilized to analyze the evolution of irradiation defects. Based on the ageing mechanisms, the behaviors of nuclear materials in normal operation and accident conditions are predicted quantitatively, which could play an essential role on the safety of nuclear energy.
Department/Institute/Research Center
Main post:Department Nuclear Engineering and Management
Keywords
Ageing management, Nuclear materials, Irradiation defects.